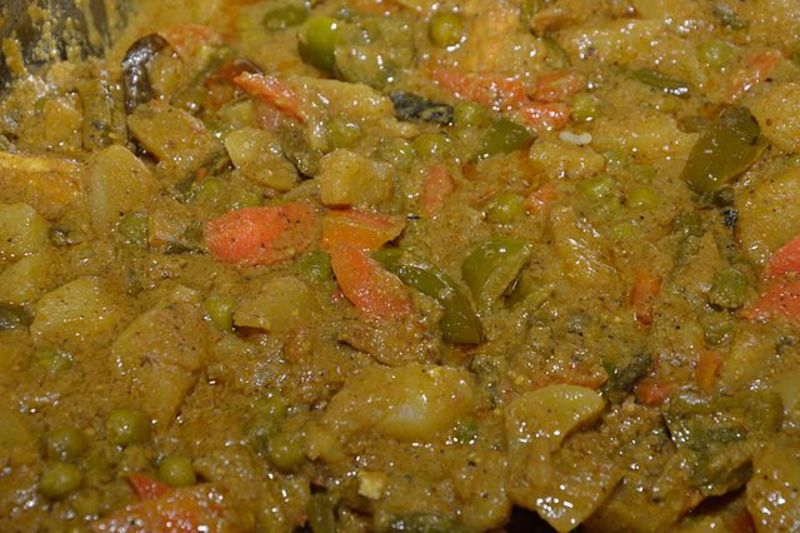 Medley of vegetables in a cashew and tomato based curry
access_time 55 minutes
local_dining 4 servings
Method
1. Heat the oil in a skillet over medium heat.

2. Stir in the onion, and cook until tender.

3. Mix in ginger and garlic, and continue cooking 1 minute.

4. Mix potatoes, carrots, jalapeno, cashews, and tomato sauce.

5. Season with salt and curry powder.

6. Cook and stir 10 minutes, or until potatoes are tender.

7. Stir peas, green bell pepper, red bell pepper, and cream into the skillet.

8. Reduce heat to low, cover, and simmer 10 minutes.

9. Garnish with cilantro to serve.
Back