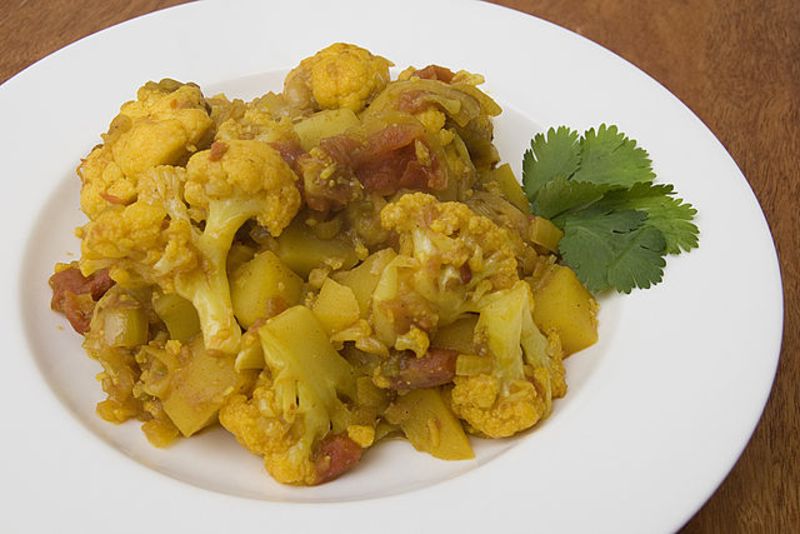 Cauliflower and potato recipe. Most popular in the northern part of India. Best served with roti.
access_time 35 minutes
local_dining 4 servings
Method
1. Place the cauliflower in a large, microwave-safe dish; cook in microwave on High for 3 minutes.

2. Transfer the cauliflower to a bowl and set aside.

3. Put the potatoes in the dish and cook in the microwave on High for 4 minutes.

4. Pour into the bowl with the cauliflower.

5. Heat the olive oil and cumin seeds in a large skillet over medium-high heat until the cumin swells and turns golden brown; stir the onions into the oil and cook about 3 minutes.

6. Add the tomatoes and cook and stir another 3 minutes.

7. Fold the cauliflower and potatoes into the mixture.

8. Season with the curry powder and salt.

9. Continue cooking until completely hot, 3 to 5 minutes.

10. Serve hot.
Back