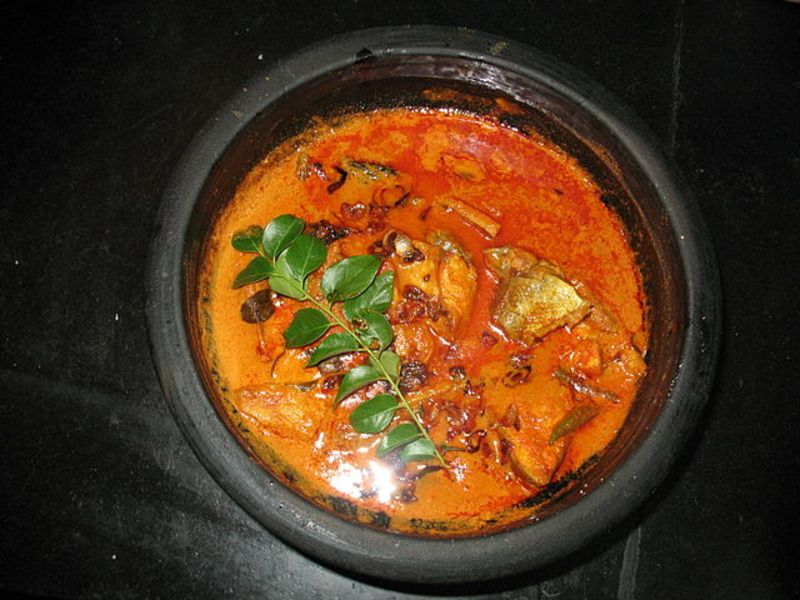 Spicy fish curry. Can be replaced with chicken or lamb or paneer. The spicier the better.
access_time 85 minutes
local_dining 4 servings
Method
1. Mix the mustard, pepper, 1/2 teaspoon salt, and 2 tablespoons of canola oil in a shallow bowl.

2. Add the fish fillets, turning to coat.

3. Marinate the fish in the refrigerator for 30 minutes.

4. Combine the onion, garlic, ginger, and cashews in a blender or food processor and pulse until the mixture forms a paste.

5. Preheat an oven to 350 degrees F (175 degrees C).

6. Heat 1 tablespoon of canola oil in a skillet over medium-low heat.

7. Stir in the prepared paste; cook and stir for a minute or two.

8. Add the cayenne pepper, turmeric, cumin, coriander, 1 teaspoon salt, and sugar.

9. Cook and stir for an additional five minutes.

10. Stir in the chopped tomato and vegetable broth.

11. Arrange the fish fillets in a baking dish, discarding any extra marinade.

12. Top the fish with the sauce, cover the baking dish, and bake in the preheated oven until the fish flakes easily with a fork, about 30 minutes.

13. Garnish with chopped cilantro.
Back