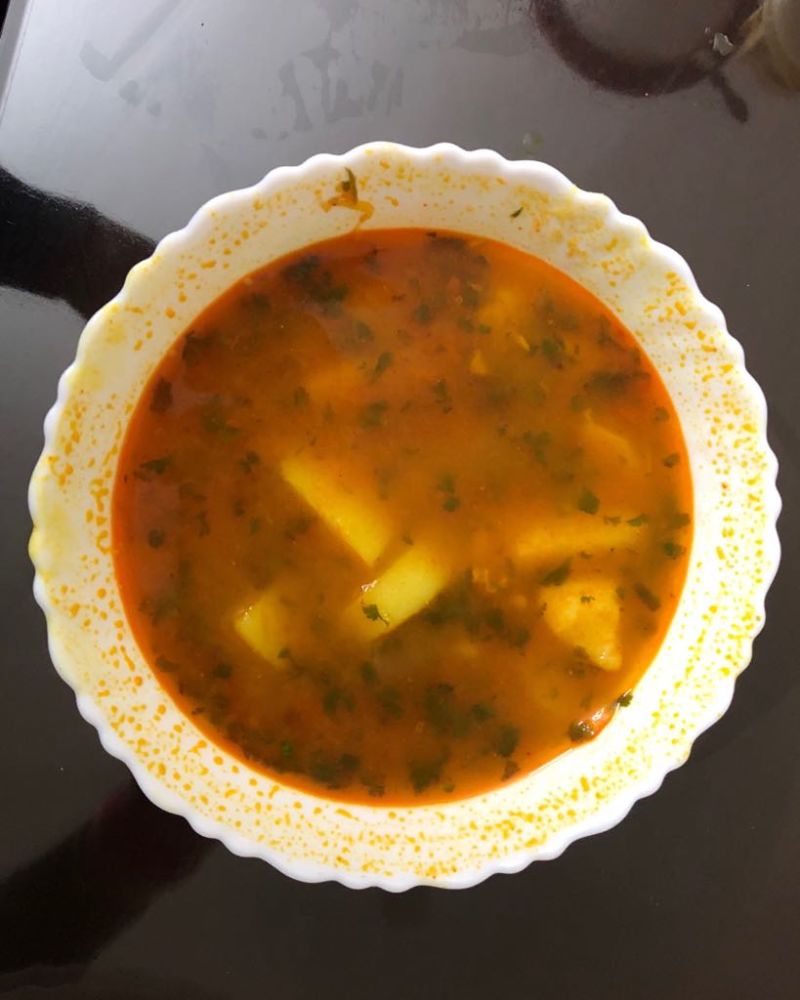 Easy on the stomach and spices. Tomato based potato recipe. Best served with roti or basmati rice.
access_time 60 minutes
local_dining 4 servings
Method
1. Heat the ghee in a skillet over medium heat, and mix in the cumin, turmeric, coriander, salt, mustard seed, and cayenne pepper.

2. Place potatoes in the skillet, and stir to evenly coat with the ghee.

3. Cook 10 minutes, stirring often.

4. Pour water into the skillet.

5. Reduce heat to low, and simmer 30 minutes, until potatoes are tender.

6. Mix the peas into the saucepan.

7. Continue cooking until heated through.
Back