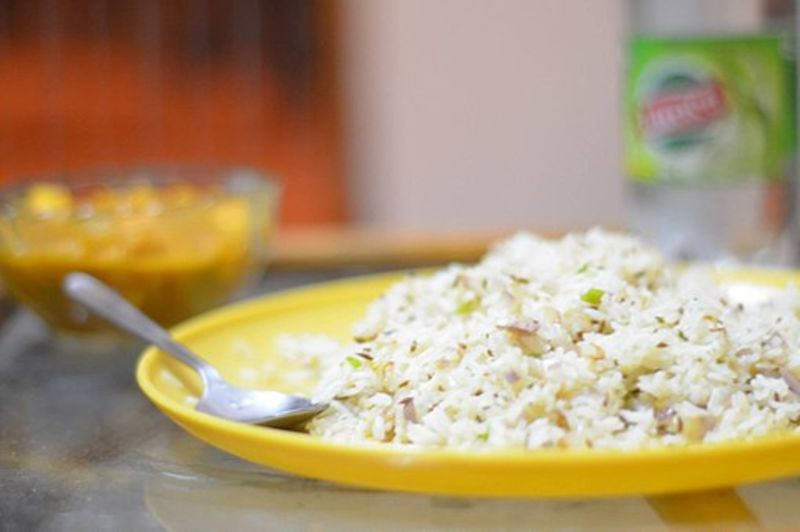 Cumin rice, usually served with an entree. Can be eaten by itself also.
access_time 20 minutes
local_dining 2 servings
Method
1. Heat the oil in a medium size saucepan over a medium-high heat.

2. Drop in the cumin seeds, and cook until they splutter.

3. Do not allow the cumin seeds to burn or become really dark brown in color.

4. Add the rice and fry it in the oil for about 1 minute.

5. Add the water and salt and bring to a boil.

6. Once the water is boiling, reduce the heat to low and cover the saucepan.

7. Cook the rice for approximately 15 minutes.

8. If you feel the rice is getting burnt near the base of the pan as it cooks, one trick is to place the saucepan on another flat pan or griddle which is directly on the flame.

9. Toss with a fork.
Back