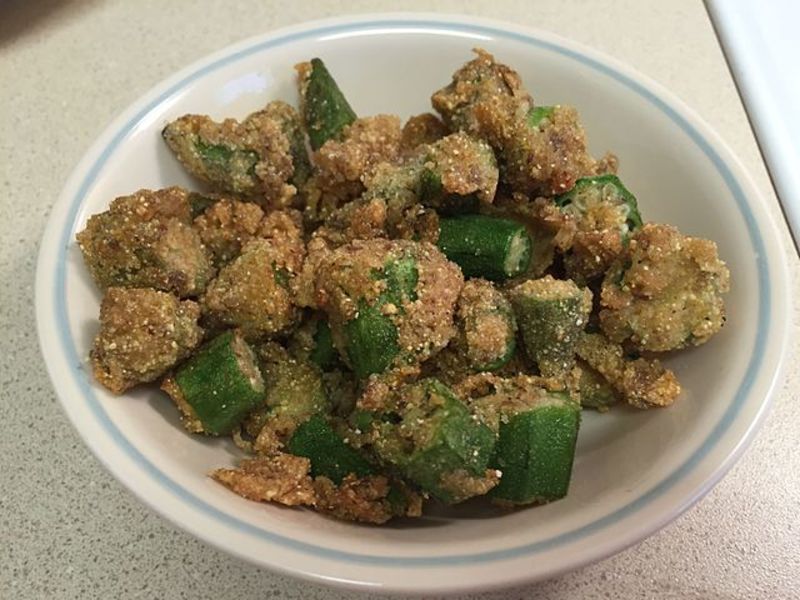 Quick and easy okra recipe. Can be eaten as a snack or with roti
access_time 20 minutes
local_dining 2 servings
Method
1. Rinse okra and cut head and tail end off of each okra.

2. Chop okra into small pieces.

3. In a small mixing bowl combine okra, salt, chili powder and asafoetida powder.

4. In a medium size skillet over medium-high flame heat oil, add black mustard seeds.

5. Cook until they pop.

6. Add okra mixture to skillet and cover.

7. Let fry 10 to 15 minutes.

8. Serve hot.
Back