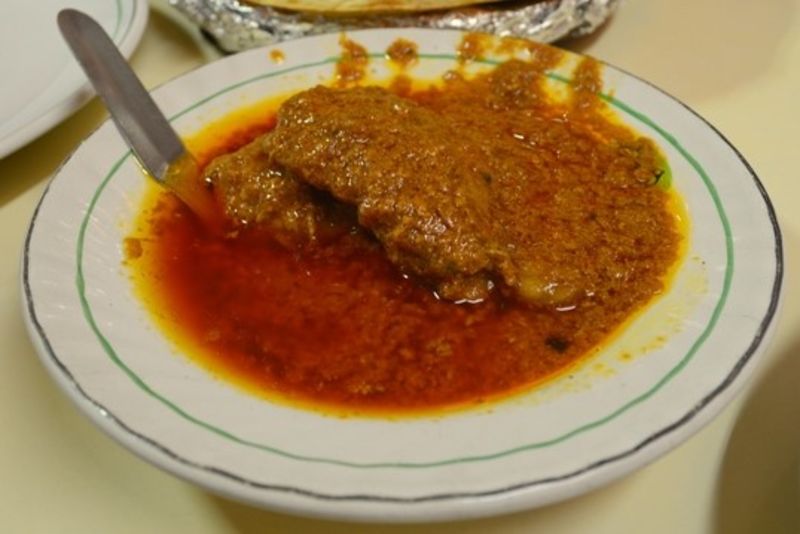 Delicious indian chicken recipe. Packed with flavor and ghee. Best served with roti or basmati rice.
access_time 60 minutes
local_dining 4 servings
Method
1. Place the chicken in a medium Dutch oven, and season with 1 teaspoon salt.

2. Thinly slice 1/4 of the onion, and set aside.

3. Roughly chop the rest of the onion, and purée it in a blender with the ginger, garlic and 3 tablespoons of water, until smooth.

4. Add splashes of water to keep it moving, if necessary.

5. Combine the onion purée with the chicken, yogurt, cardamom, cloves, bay leaves, cinnamon and peppercorns.

6. Bring the mixture to a simmer over medium-high heat, stirring.

7. Cover the pot until the chicken releases its juices, 5 to 7 minutes.

8. Uncover the pot, and adjust the heat to maintain a gentle simmer.

9. Cook, stirring and flipping the chicken occasionally, until tender and the sauce is gravylike in consistency, about 35 minutes.

10. Adjust the thickness of the sauce by adding water or cooking it down.

11. Stir in the sugar.

12. Pierce the chiles with a knife, then add them.

13. Season to taste with salt.

14. Keep warm over low heat.

15. Heat the butter and oil in a small saucepan over medium-high heat.

16. After it foams, add the sliced onions, and cook, stirring, until they are richly browned, 3 to 4 minutes.

17. Season with a pinch of salt.

18. Add the onion mixture to the korma.

19. Serve with steamed basmati rice.
Back