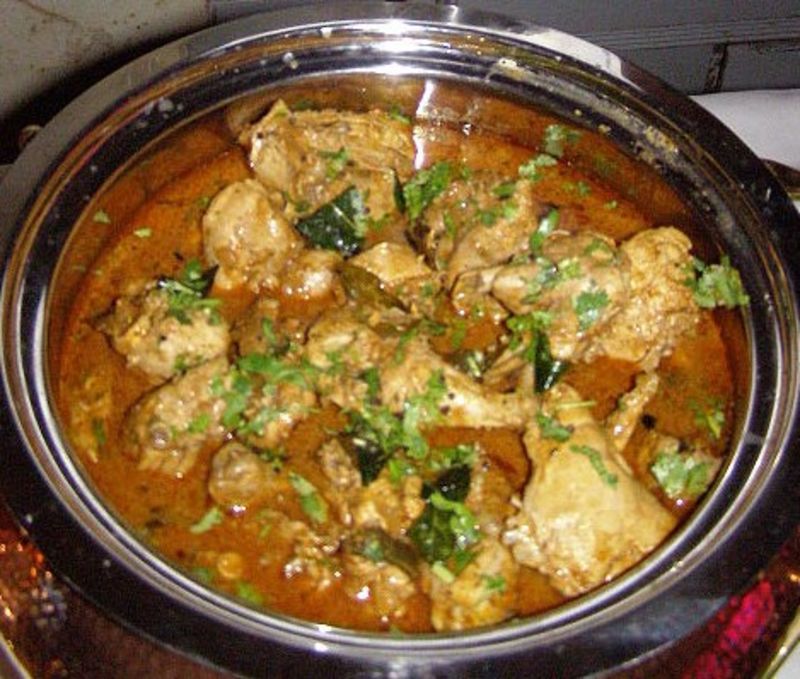 Spicy chicken curry, more popular in the southern part of the country
access_time 60 minutes
local_dining 6 servings
Method
1. Rub the chicken pieces with the turmeric and salt.

2. Set aside.

3. Heat the oil in a large skillet or kadhai over medium heat.

4. Fry the poppy seeds, peppercorns, fennel seed, coriander seed, and cumin seed in the hot oil until they just begin to change color; remove from the skillet, keeping the oil in the skillet.

5. Grind the spice mixture with a mortar and pestle and set aside.

6. Add the onion, green chile peppers, curry leaves, ginger paste, and garlic paste to the remaining oil; cook until the onions are golden brown, 7 to 10 minutes.

7. Stir the tomatoes and ground spices into the mixture; cook until the tomatoes are softened.

8. Add the chicken.

9. Season with salt and simmer for 5 minutes.

10. Pour the water over the mixture, cover, and cook until the chicken is no longer pink in the middle and the juices run clear, about 30 minutes.

11. Serve hot.
Back