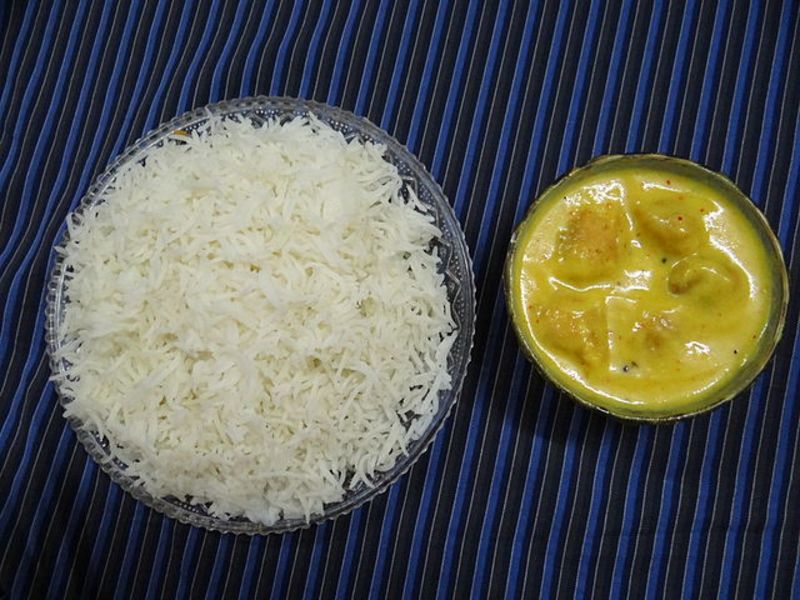 Yogurt based curry with fried pakoras. Best served with rice.
access_time 25 minutes
local_dining 4 servings
Method
1. Mix the water, yogurt, and chickpea flour together in a large saucepan until smooth; add the green chile peppers, ginger, sugar, turmeric, and salt.

2. Bring the mixture to a boil and then immediately reduce heat to low; cook on low 5 to 10 minutes.

3. Heat the oil and ghee together in a small skillet over medium heat; fry the dried red chile peppers, curry leaves, cumin seeds, mustard seed, and asafetida powder in the the mixture until the seeds splutter.

4. Stir the mixture into the saucepan with the cilantro.

5. Serve hot.
Back