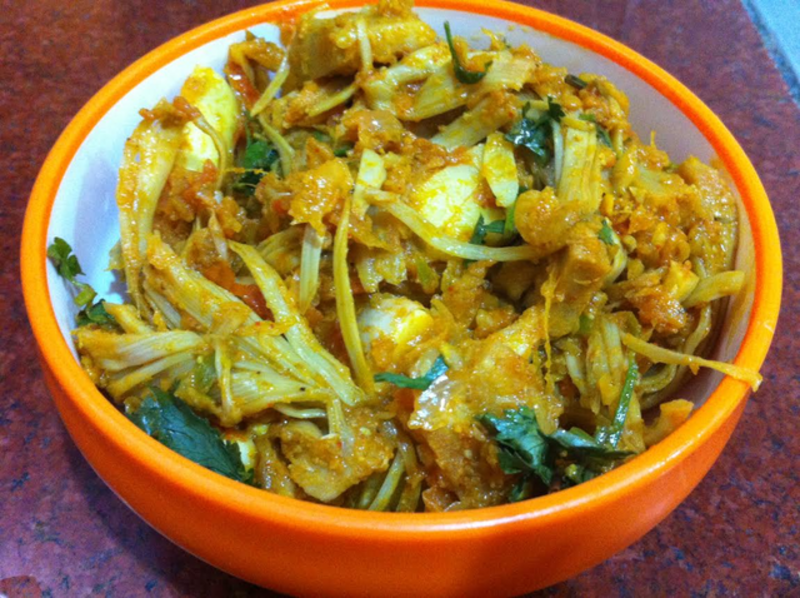 One of the most underrated dishes cooked with Jackfruit and spices. Best served with roti or naan.
access_time 60 minutes
local_dining 4 servings
Method
1. Heat oil in a large saucepan over medium heat.

2. Cook and stir cumin seeds until they sizzle, about 30 seconds.

3. Stir in green chile peppers, ginger, and garlic; cook for 2 to 3 minutes.

4. Add onion and sugar; cook and stir until onion is almost browned, 5 to 10 minutes.

5. Stir tomatoes, tomato paste, turmeric, coriander, and red chile powder into the saucepan.

6. Cook until flavors combine, about 15 minutes.

7. Transfer onion and tomato mixture to a food processor; process into a smooth paste.

8. Pour paste back into the saucepan.

9. Add jackfruit; cook until tender, about 10 minutes.

10. Stir in garam masala and salt.

11. Serve garnished with cilantro.
Back