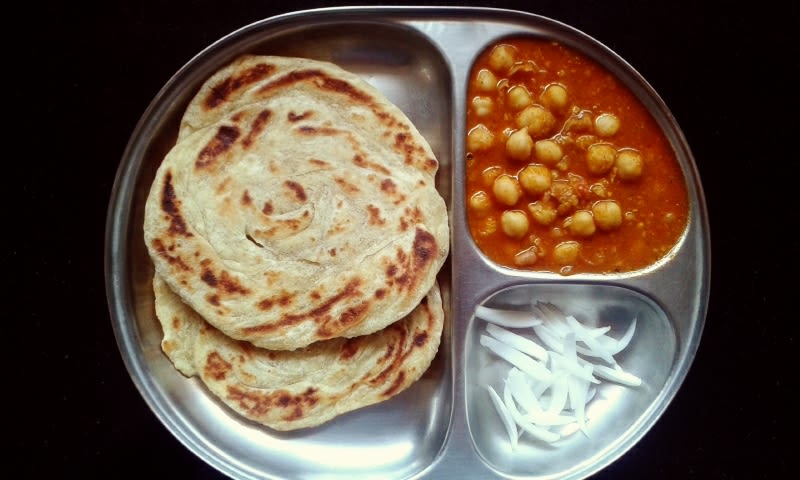 Protein packed chickpeas in a tomato based curry. Best served with paratha.
access_time 90 minutes
local_dining 4 servings
Method
1. In a medium saucepan over medium-low heat, heat oil and add onion.

2. Sauté until translucent and soft, about 5 minutes.

3. Add garlic, ginger and chili, and sauté until soft and fragrant, about 3 minutes.

4. Add tomatoes and 1/4 cup water.

5. Cover and cook until tomatoes are very soft, about 5 minutes, then remove from heat.

6. Purée mixture in blender or food processor until smooth.

7. Return to pan and place over medium heat.

8. Add paprika, 1 teaspoon salt, coriander, the garam masala, turmeric and lemon juice.

9. Add chickpeas and bring to a boil, then reduce heat to low.

10. Cover and simmer until sauce is thick and chickpeas are soft, 45 minutes to 1 hour.

11. Stir pan about every 10 minutes, adding water as needed (up to 1 1/2 cups) to prevent burning.

12. When ready to serve, sauce should be thick.

13. If necessary, uncover pan and allow sauce to reduce for a few minutes, stirring frequently, until desired consistency.

14. Stir in cilantro, adjust salt as needed and serve with cooked rice, if desired.
Back